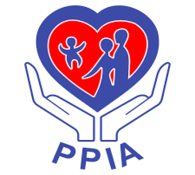 PPIA
PPIA was started in 1999, in response to a dire need to help the many children with intellectual challenges in the town of Batu Pahat. Their medical conditions range from Down Syndrome, Autism, Attention Deficit Hyperactivity Disorder (ADHD), Cerebral Palsy, Epilepsy, Dyslexia and other forms of disabilities.
Their needs were not met at that time, as there was a lack of public awareness, facilities and special help in Batu Pahat. Ignorance, social stigma, superstitions and general apathy towards them and their families further confined and isolated them from society.
It was due to this crying need for help that Gereja Grace Batu Pahat initiated this community project, which has continued and expanded until today. Since 1999, PPIA has continued to grow from one programme to the three programmes that it has right now. PPIA's expansion has allowed us to greatly increase our scope of work and the number of clients that we service.